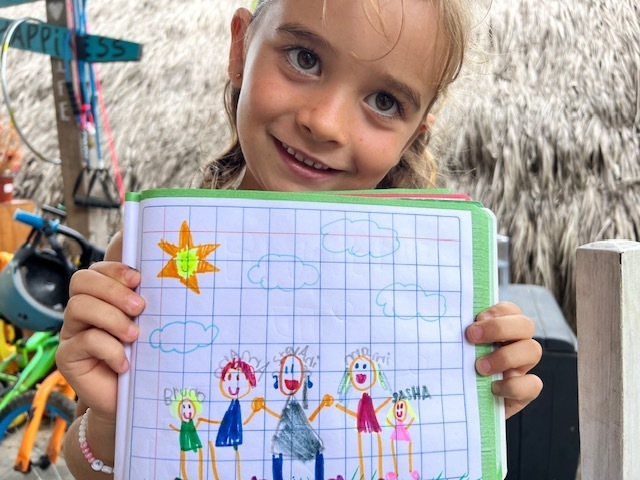 I'm so far past putting all my new year's eggs in January's basket and then having them disappear by now! If you are with me, try a 'rolling new year' - that way at any point you can look back, reflect, and plan.
So in the last 12, 6, or 3 months (pick your number):
What worked for you?
What didn't work for you?
What do you need to do more of?
What do you need to do less of?
What word or phrase might help you focus in the next 3/6/12?

So for me, in the last 3 months...

What worked for me was my one-way, solo ticket for a learning adventure in Mexico to work on my Spanish (see above pic!); I did return after a month, FYI. (I'm hoping to make an annual solo excursion, from now on.)
-What didn't work for me was ignoring my diet (I gained too many pounds).
-I need to be more regular with my e-news/posts. (Ta-da!)
-I need to do less mindless eating (enter intermittent fasting and eating at the table).
-My theme is…will be revealed next post!
I hope that answering these few questions will help you gain clarity to both revitalize and enhance your quality of life.
Let's create a great 2023! Steph : )
Just for fun...Especially if you like cats - purr on demand is here and you can even customize it!
On my screen ...This awe-inspiring documentary is about a father and son's 2-year paddling adventure, Paddle to the Amazon ($5 - well spent, imho).
On my playlist...This dance cover of The Climb .
Bonus Read...The West Coast Trail adventure that my daughter & I had is published here, it's a short, fun read.
Stephanie Staples
Your Revitalization Specialist
Contact Me